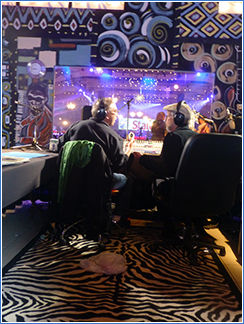 Set Design, Production and Event Planning
imaginations & concepts
Designer/Producer, President Barbara Day
These are unique theatrical experiences that are all rhythm and percussion, dance and drama, and interactive sets that are imaginations & concepts.
All shows are developed by Barbara's expertise in Design and Construction, Drama, and knowledge of the Arts community.
Her company and her designer's creative minds seek to grab everyone's attention.
imaginations & concepts simply has ground breaking ideas that set trends all over the Arts Scene.
Collaborating with experts and sourcing the best in the industry to execute visual environments is what we do everyday.